According to the World Tourism Barometer, in 2016, there were 1.235 billion international tourist arrivals worldwide, with a growth of 4% as compared to 1.186 billion in 2015. France being the top destination, followed by the United States of America and Spain.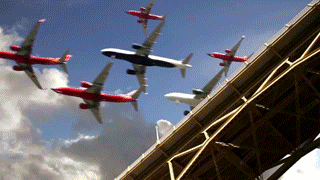 There was a time when you planned a trip to a faraway land and were excited because you did not speak the language. You had to carry around a big book with the common phrases of that language and waste precious time trying to get the locals to understand you; and even worst, when they replied you had no idea what they said and had to spend more of that time trying to figure out the response.
Thankfully time has passed and technology has evolved to the point when you no longer need much more than a smartphone and a 4G connection to stay communicated anywhere in the world.  
Tragl is the first hands-free device for automatic two-way translation; just select your native language and the language you want to translate on your mobile app, speak to the microphone and the built-in speaker will reproduce the translation. The same microphone will receive the response and you will hear the translation to your native language onto the ear piece. Just like that, the communications barrier is down. 
Take the time to enjoy your holidays and don't worry about getting lost in translation, get lost in your journey and enjoy the ride.